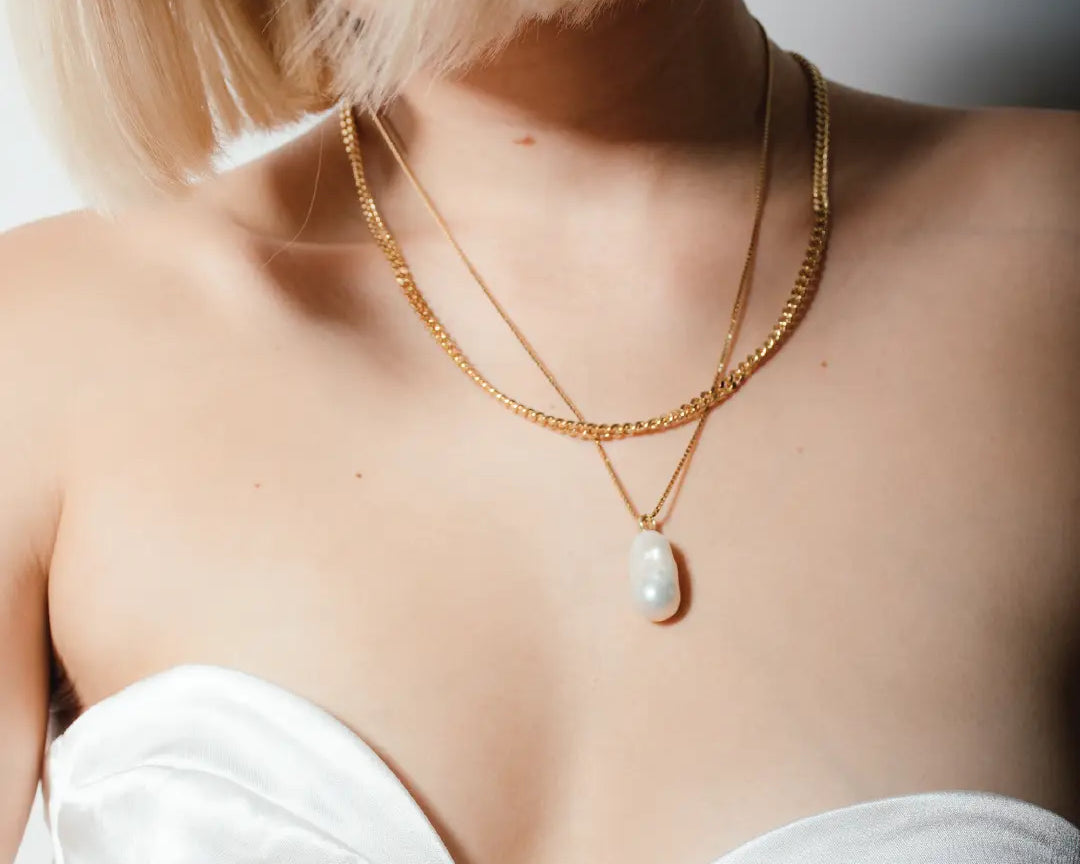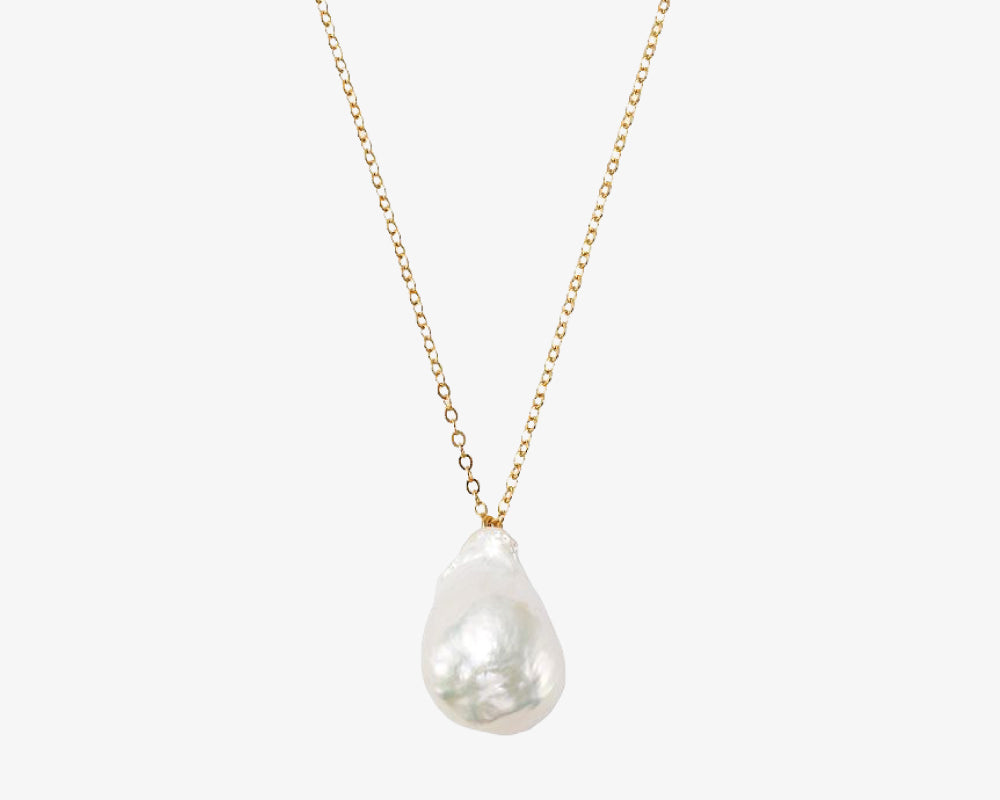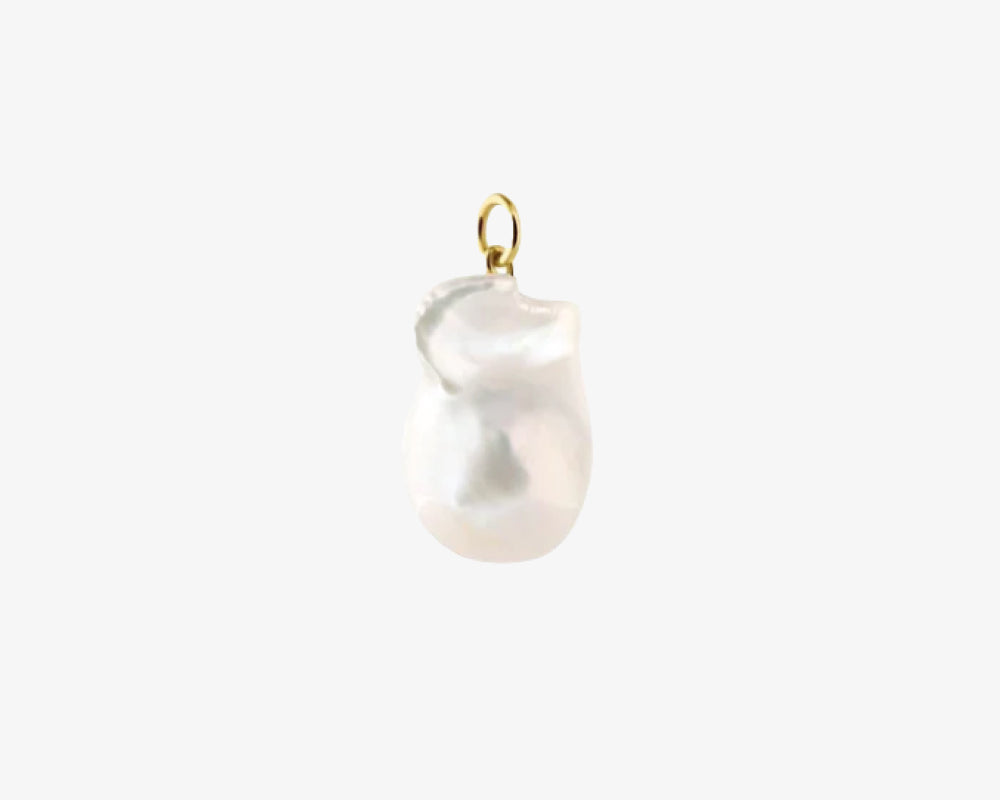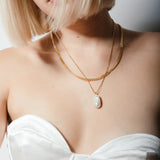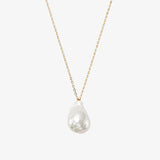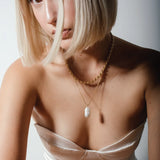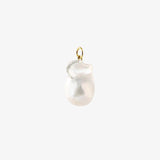 THE DESIGN

A natural, large Baroque Pearl that is especially known for its beautiful shimmer. We carefully hand-select each pearl with love and dedication.


YOUR EVERYDAY LUXURY:

• 14 karat Gold Vermeil
• Natural Baroque Pearl
• Length Venetia necklace: 50 cm
• High-quality handmade by expert goldsmiths
• Designed in Berlin
• High-polished finish
• Ethically and sustainably responsible manufactured

All heroyne jewelry is delivered in a premium vegan leather gift box.
MATERIAL + FIT

14 karat Gold Vermeil: a thick layer of 14 karat Gold on a 925 Sterling Silver base (recycled and certified)
Pendant: natural white Baroque Pearl
Length Venetia necklace: 50 cm

ABOUT REAL BAROQUE PEARLS: We use only natural Baroque pearls for heroyne jewelry. Baroque pearls are known for their unique and irregular shapes. That's why we carefully select them one by one, as only the most beautiful ones will become part of heroyne jewelry and you will get an absolutely unique piece.

Pease note that we work with natural pearls, they are unique and will vary from the images.
QUALITY + CRAFTSMANSHIP

heroyne jewelry is thoughtfully and high-quality handmade by expert goldsmiths, who usually work with major luxury houses, and are considered to be the best in their individual fields since decades.

ABOUT THE GOLD VERMEIL QUALITY:
Vermeil is a technique where solid 925er Sterling Silver is plated with a very thick layer of real Gold.

Ultimately, the thickness of the gold layer represents the quality of plated jewelry. To be considered Gold Vermeil, the gold layer must be at least 2,5 microns.
heroyne jewelry is always plated with an even higher layer to last even longer.

Vermeil is a high-quality metal and is not comparable with other gold-plated metals. It is a very long-lasting material which is made for every day.

heroyne jewelry is always nickel-free.

QUALITY HALLMARK:
You will find the 925 hallmark to verify the solid 925 Sterling Silver used for this quality heroyne jewelry piece.
SHIPPING + RETURNS

*Prices are incl. VAT, excl. shipping

Germany: secured shipping with DHL within 2-3 business days

Easy returns or exchanges within 14 days
---
"A brand to watch
with a unique vision of
a new ethical luxury."
VOGUE magazine
As seen in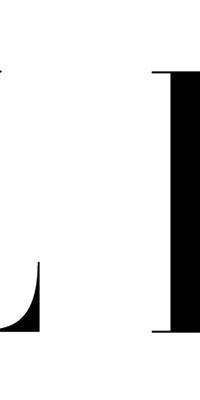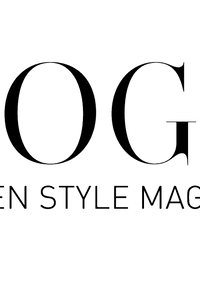 Sustainable luxury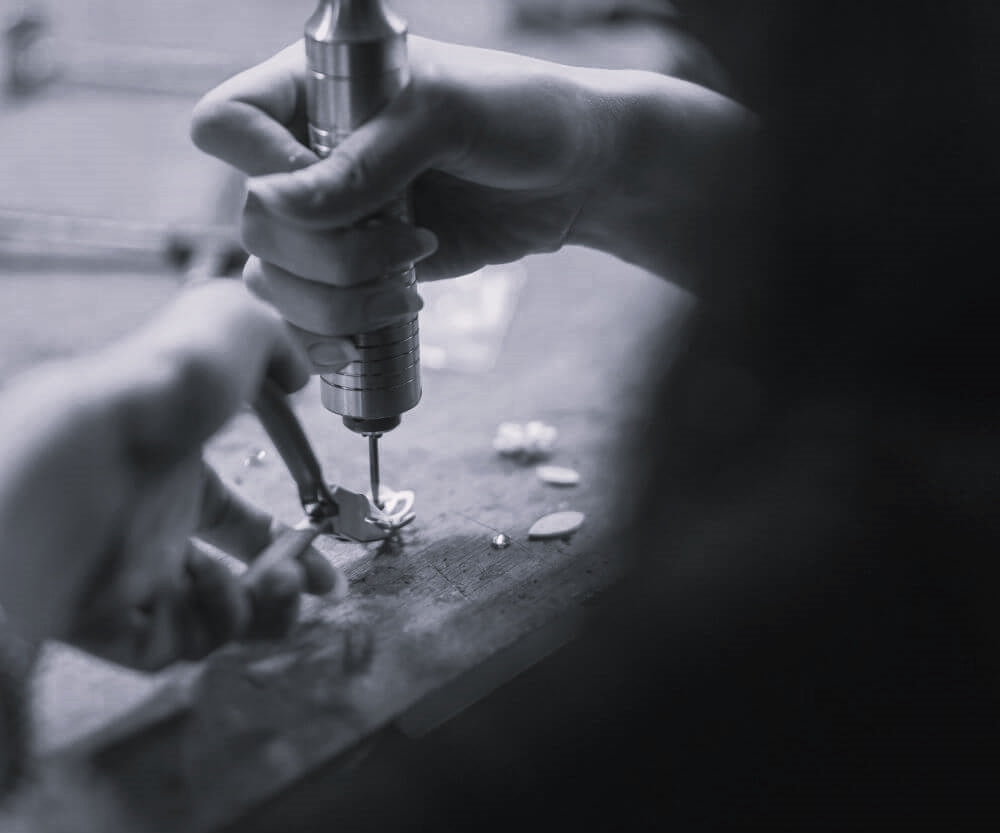 EXPERT CRAFTSMANSHIP
Our partnerships are hand-selected. We work with long-established, mostly family-owned and always certified goldsmith manufacturies, who also work with major luxury houses, and are considered to be the best in their individual fields since decades.

In order to meet our high-quality standards, our jewelery is carefully and individually made by hand.

We combine modern production methods, like 3D printing, with traditional goldsmith craftsmanship, such as high-quality casting, enamel-painting and stone-setting by hand.
HIGH-QUALITY STANDARDS
We use Solid Gold and Solid 925 Sterling Silver, for a lifelong love story.
Solid Gold and Solid Sterling Silver will not discolor, it is waterproof, so you can wear your jewelry every day, everywhere.
Our gold plated pieces are always plated with an extraordinary high gold layer, not comparable with other plated pieces, to make them truly last.
SUSTAINABILITY AND ETHICS
We do not compromise on human rights or the environment.
Our partner-manufacturies are certified to ensure all relevant ethical, human rights, social and environmental topics.
We source our precious metals conflict-free and ethically-responsible. Our Gold and Silver are recycled and certified.
We use high-quality, natural gemstones such as diamonds, sapphires, tourmalines and topaz. They are always traceable and conflict-free.