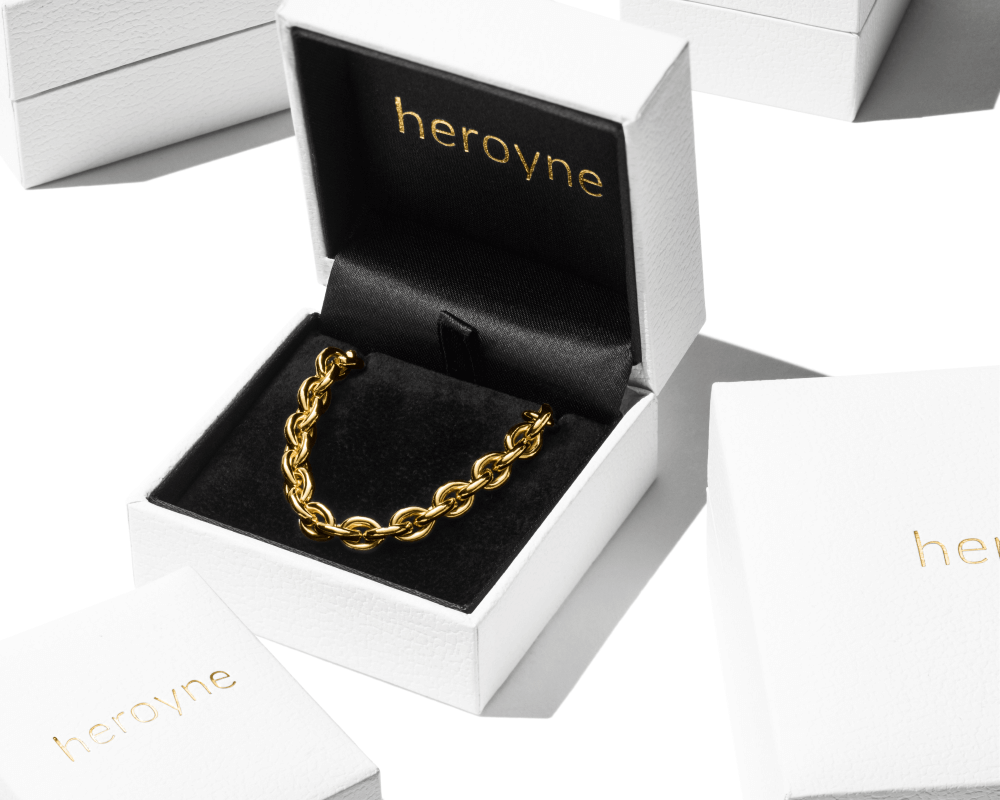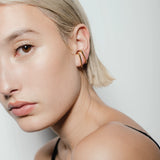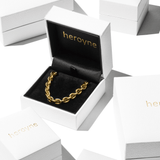 $72.00
Regular price
$98.00
THE DESIGN

Minimalism, clarity, and simplicity characterize the Inga design. With straight lines and an architectural approach that emphasizes your features in an unusual way, Inga makes a clear statement. Wear Inga several times in a row for an edgy "rock ´n roll meets elegance" look.


YOUR EVERYDAY LUXURY:

• 14 karat Gold Vermeil
• One regular piercing needed
• High-quality handmade by expert goldsmiths
• Designed in Berlin
• High-polished finish
• Ethically and sustainably responsible manufactured

All heroyne jewelry is delivered in a premium vegan leather gift box.
MATERIAL + FIT

14 karat Gold Vermeil: a thick layer of 14 karat Gold on a 925 Sterling Silver base (recycled and certified)
Inner length: 18 mm
QUALITY + CRAFTSMANSHIP

heroyne jewelry is thoughtfully and high-quality handmade by expert goldsmiths, who usually work with major luxury houses, and are considered to be the best in their individual fields since decades.

ABOUT THE GOLD VERMEIL QUALITY:
Vermeil is a technique where solid 925er Sterling Silver is plated with a very thick layer of real Gold.

Ultimately, the thickness of the gold layer represents the quality of plated jewelry. To be considered Gold Vermeil, the gold layer must be at least 2,5 microns.
heroyne jewelry is always plated with an even higher layer to last even longer.

Vermeil is a high-quality metal and is not comparable with other gold-plated metals. It is a very long-lasting material which is made for every day.

heroyne jewelry is always nickel-free.

QUALITY HALLMARK:
You will find the 925 hallmark to verify the solid 925 Sterling Silver used for this quality heroyne jewelry piece.
SHIPPING + RETURNS

*Prices are incl. VAT, excl. shipping

Germany: secured shipping with DHL within 2-3 business days

Easy returns or exchanges within 14 days

Custom, engraved and made-to-order products cannot be refunded.
---
"A brand to watch
with a unique vision of
a new ethical luxury."
VOGUE magazine
Schmuckstück schön, Kommunikation nicht gut
Der Inga Ohrring ist an sich sehr schön und gefällt mir. Allerdings passt er mir nur in meinem zweiten Ohrloch. Deshalb möchte ich nur einen behalten (Hygiene Verpackung beim Zweiten intakt). Die Retouren Kommunikation ist leider gar nicht gut. Retoure wurde angefragt, zwei weitere Mails wurden an das heroyne Team geschickt, leider keine Reaktion oder Antwort. Dafür mehrere Aufforderungen zur Bewertung. Irgendwie schade, da ich die Qualität des Schmucks gut finde und ggf noch was bestellt hätte.
--> heroyne: Liebe Tanja, Vielen Dank für deine ehrliche Bewertung. Wir versuchen so schnell wie möglich zu antworten, aber da wir noch ein kleines Team sind, schaffen wir es nicht immer sofort. Wir nehmen uns das aber sehr zu Herzen und werden unsere Antwort-Geschwindigkeit noch verbessern. Wir freuen uns aber, dass du auch von unserer Qualität so überzeugt bist und freuen uns immer wieder von dir zu hören! Viele liebe Grüße!
Beautiful
It is gorgeous, a bit thicker than I thought, but lovely.
So schöner Ohrring
Qualität top.
Toller Ohrring, auf den ich oft angesprochen werde!
Besonderer Ohrring !
Qualitativ hochwertiger Ohrring in besonderem Design!
Qualität und Tragekomfort
Sehr schöner Ring, leider wird er durch das Biegen sehr schief (ich habe etwas dickere Finger, man muss ihn also aufbiegen). Ausserdem bleibt man mit den Enden sehr schnell hängen (z. B. an Kleidung). Das liegt aber evtl. Auch daran, dass die Öffnung des Rings oben bei dickeren Fingern weiter auseinanderklafft, bei schmalen Fingern ist es wahrscheinlich besser. Insgesamt ein super schöner Ring, aber vielleicht eher was für zarte Finger.
Inga Earring
$72.00
Regular price
$98.00
As seen in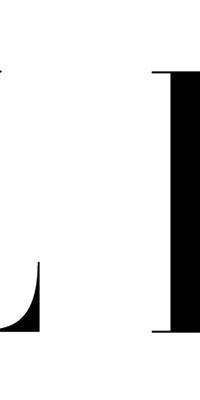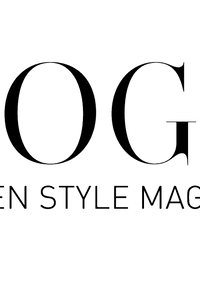 Sustainable luxury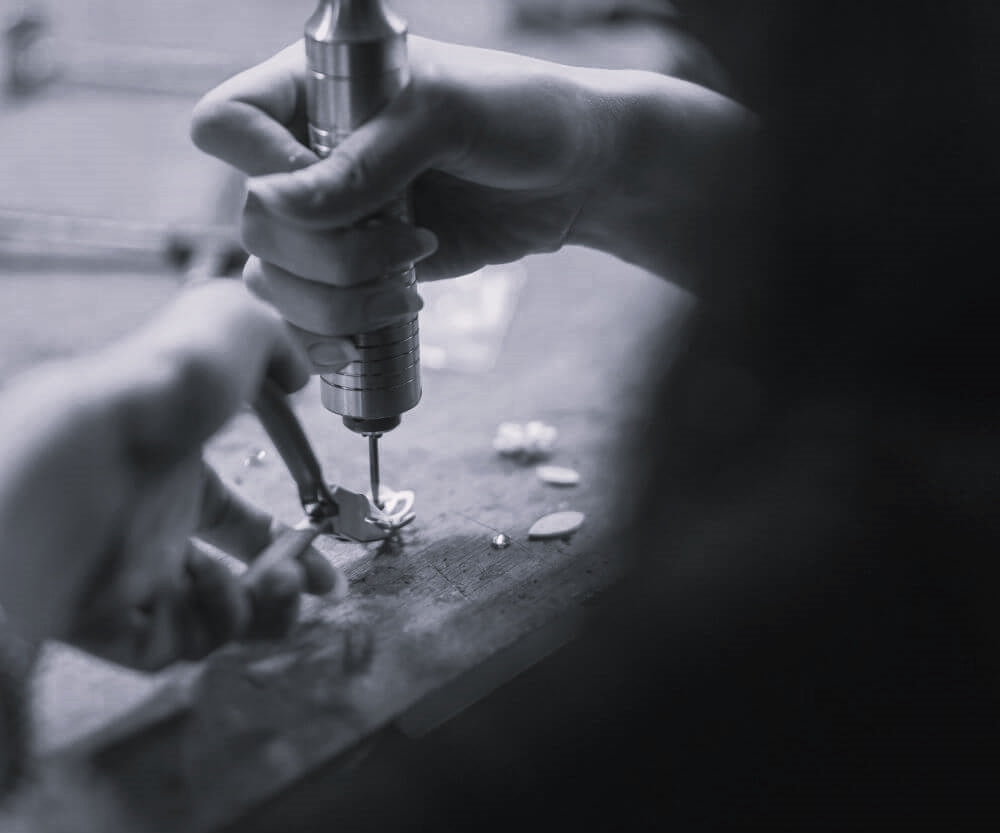 EXPERT CRAFTSMANSHIP
Our partnerships are hand-selected. We work with long-established, mostly family-owned and always certified goldsmith manufacturies, who also work with major luxury houses, and are considered to be the best in their individual fields since decades.

In order to meet our high-quality standards, our jewelery is carefully and individually made by hand.

We combine modern production methods, like 3D printing, with traditional goldsmith craftsmanship, such as high-quality casting, enamel-painting and stone-setting by hand.
HIGH-QUALITY STANDARDS
We use Solid Gold and Solid 925 Sterling Silver, for a lifelong love story.
Solid Gold and Solid Sterling Silver will not discolor, it is waterproof, so you can wear your jewelry every day, everywhere.
Our gold plated pieces are always plated with an extraordinary high gold layer, not comparable with other plated pieces, to make them truly last.
SUSTAINABILITY AND ETHICS
We do not compromise on human rights or the environment.
Our partner-manufacturies are certified to ensure all relevant ethical, human rights, social and environmental topics.
We source our precious metals conflict-free and ethically-responsible. Our Gold and Silver are recycled and certified.
We use high-quality, natural gemstones such as diamonds, sapphires, tourmalines and topaz. They are always traceable and conflict-free.