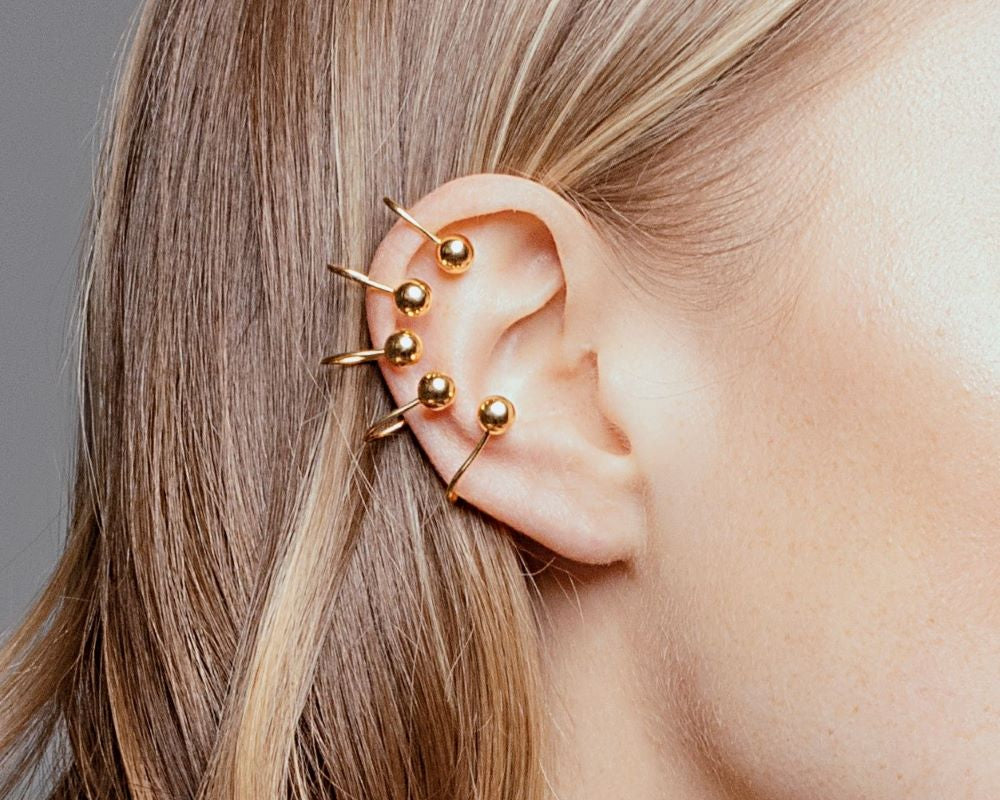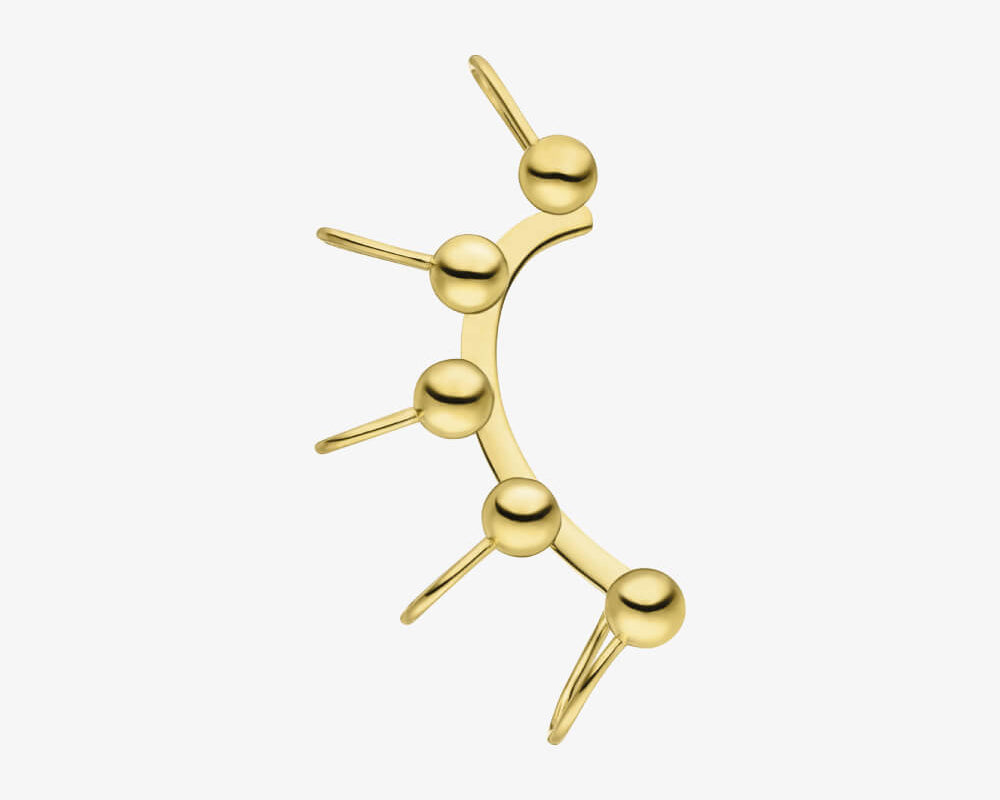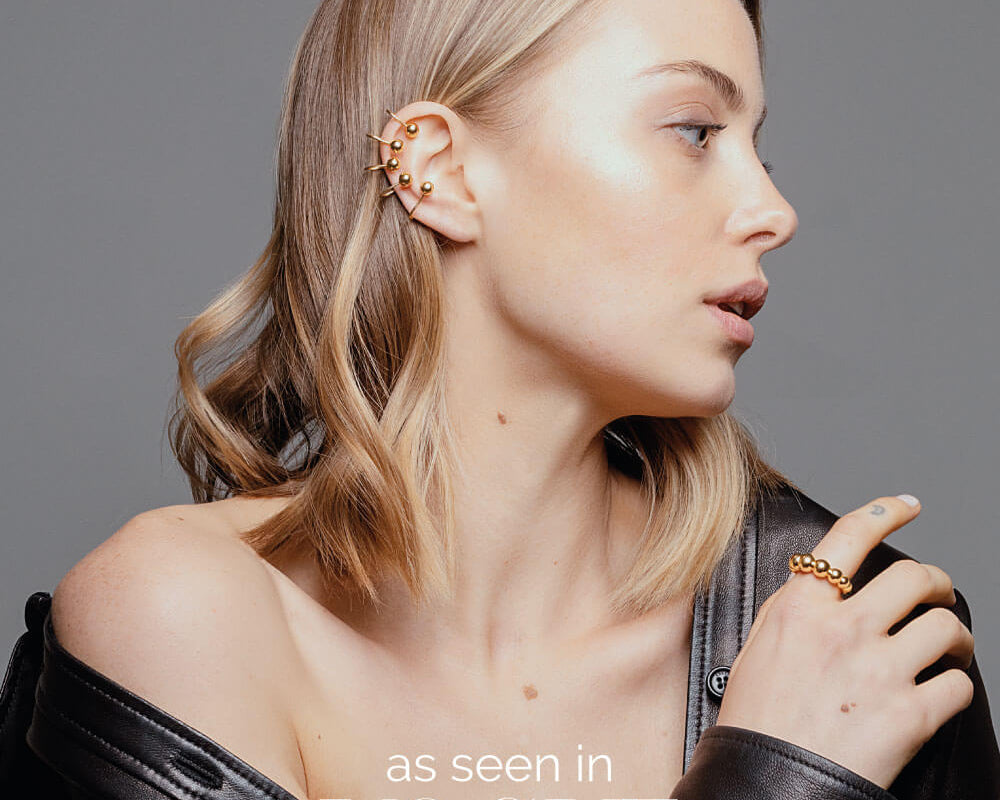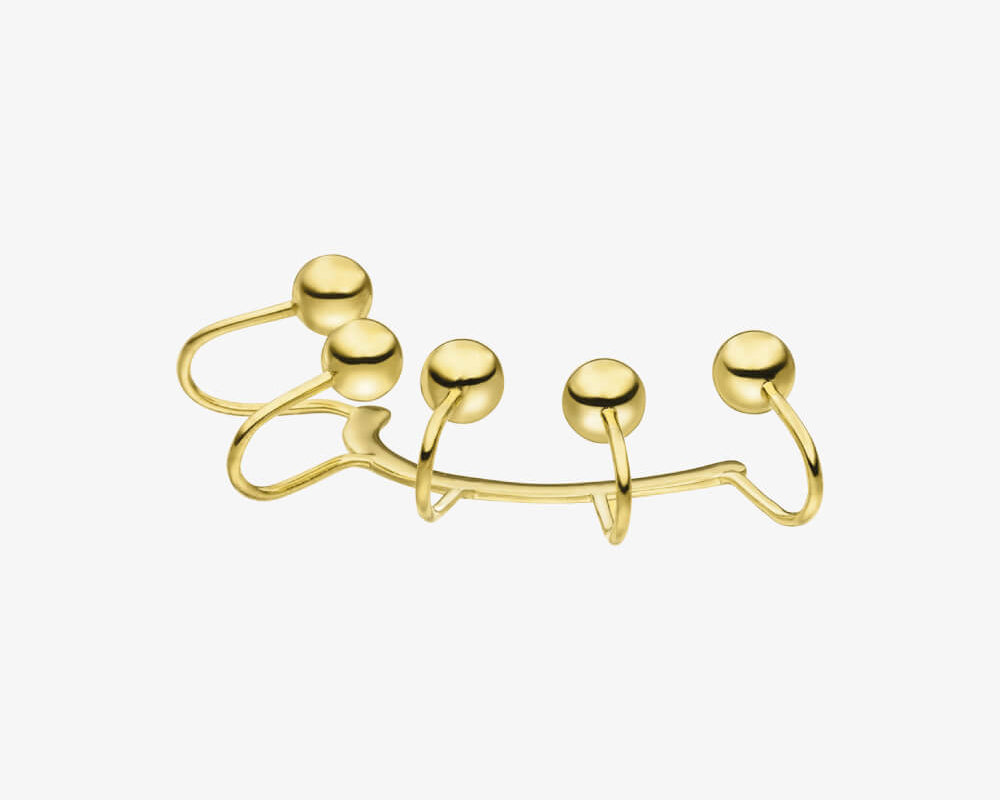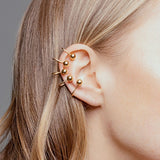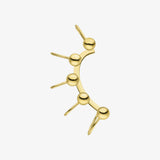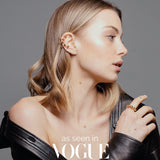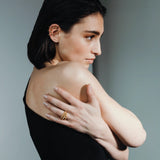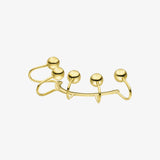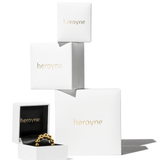 THE DESIGN

For the Julia collection, we were inspired by a truly timeless and elegant shape and its different sizes and turned it into statement pieces with that certain something. We especially kept the 3D ball effect so that it feels beautifully premium and extravagant.

The Julia earcuff needs no piercing and can be adjusted to every ear shape. It sits very safely and is surprisingly lightweight. With its timeless shape, the Julia earcuff is dedicated to women of all generations who love to stand out.


YOUR EVERYDAY LUXURY:

• 14 karat Gold plated
• No piercing needed
• High-quality handmade in Germany
• Designed in Berlin
• High-polished finish
• Ethically and sustainably responsible manufactured

All heroyne jewelry is delivered in a premium vegan leather gift box.
MATERIAL + FIT

The Julia earcuff has a very special design and can be easily adjusted to your individual ear shape, so that it fits perfectly.
14 karat Gold plating: a thick layer of 14 karat Gold on a brass base (recycled and certified)
QUALITY + CRAFTSMANSHIP

heroyne jewelry is thoughtfully and high-quality handmade by expert goldsmiths, who usually work with major luxury houses, and are considered to be the best in their individual fields since decades.

ABOUT THE GOLD PLATED QUALITY:
Ultimately, the thickness of the gold layer represents the quality of plated jewelry. Usually Gold plated jewelry is plated with 1 microns or less.
heroyne jewelry is always plated with a 3 to 5 times higher gold plating to truly last for a very long time.

heroyne jewelry is always nickel-free.
SHIPPING + RETURNS

*Prices are incl. VAT, excl. shipping

Germany: secured shipping with DHL within 2-3 business days

Easy returns or exchanges within 14 days
---
"A brand to watch
with a unique vision of
a new ethical luxury."
VOGUE magazine
tausend Dank für Deine liebe Nachricht in meinem Päckchen heute!!!!
Ich finds wunderbar mit wieviel Liebe und Mühe meine wunderschönen Ohrringe verpackt waren!
Ich freue mich sehr jetzt ein Teil der Heroyne Anhängerschaft zu sein!
Alles Liebe ❤️
Die Julias sind da. Ich bin hin und weg! Danke für die sehr individuelle und liebe Betreuung;)
Bitte grüße auch Veronika, über die herzlichen Worte auf der Karte in dem schönen Päckchen habe ich mich sehr gefreut.
Bin gespannt, auf die Reaktionen, wenn ich die Ohrringe (an einem Ohr) trage. Ich werde euch weiter empfehlen.
Meine Schmuck-Lieferung
Ich möchte mich nochmals melden und meiner Begeisterung Ausdruck verleihen, wie schön doch die Julia- Ohrringe sind!
Außerdem waren sie sehr liebevoll verpackt, und zudem stand noch mein Name direkt auf der Schmuck-Verpackung. Wie schön!
Da es ein Geburtstagsgeschenk von meinem Mann war, wurde es durch eure Aufmerksamkeit zu einem echten Hingucker!!!
I love it…it's soo beautiful und easy to wear….a very special Design and of great quality …a perfect pair…different and unperfect perfect - a creative unique combo, extraordinary and timeless at the same time…Made with love for beauty and Design…with an eye on details! Just fabulous
As seen in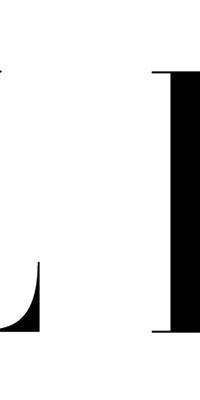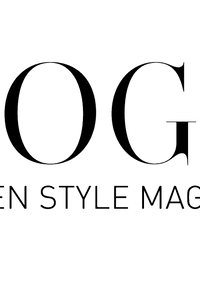 Sustainable luxury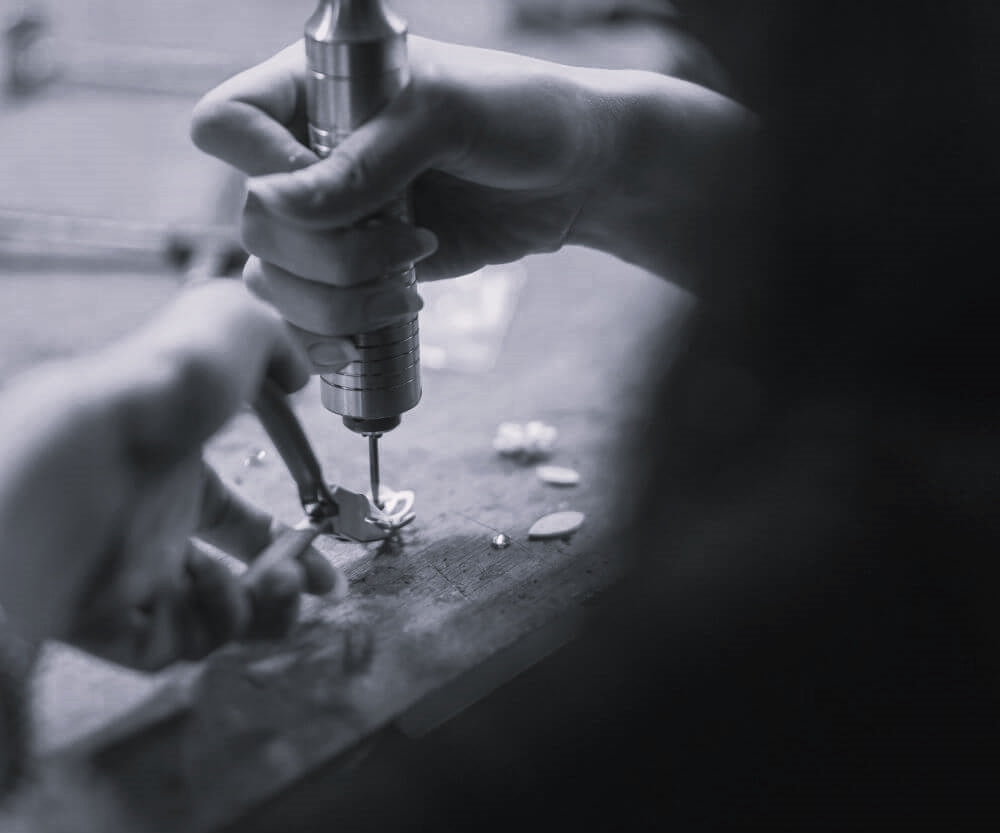 EXPERT CRAFTSMANSHIP
Our partnerships are hand-selected. We work with long-established, mostly family-owned and always certified goldsmith manufacturies, who also work with major luxury houses, and are considered to be the best in their individual fields since decades.

In order to meet our high-quality standards, our jewelery is carefully and individually made by hand.

We combine modern production methods, like 3D printing, with traditional goldsmith craftsmanship, such as high-quality casting, enamel-painting and stone-setting by hand.
HIGH-QUALITY STANDARDS
We use Solid Gold and Solid 925 Sterling Silver, for a lifelong love story.
Solid Gold and Solid Sterling Silver will not discolor, it is waterproof, so you can wear your jewelry every day, everywhere.
Our gold plated pieces are always plated with an extraordinary high gold layer, not comparable with other plated pieces, to make them truly last.
SUSTAINABILITY AND ETHICS
We do not compromise on human rights or the environment.
Our partner-manufacturies are certified to ensure all relevant ethical, human rights, social and environmental topics.
We source our precious metals conflict-free and ethically-responsible. Our Gold and Silver are recycled and certified.
We use high-quality, natural gemstones such as diamonds, sapphires, tourmalines and topaz. They are always traceable and conflict-free.